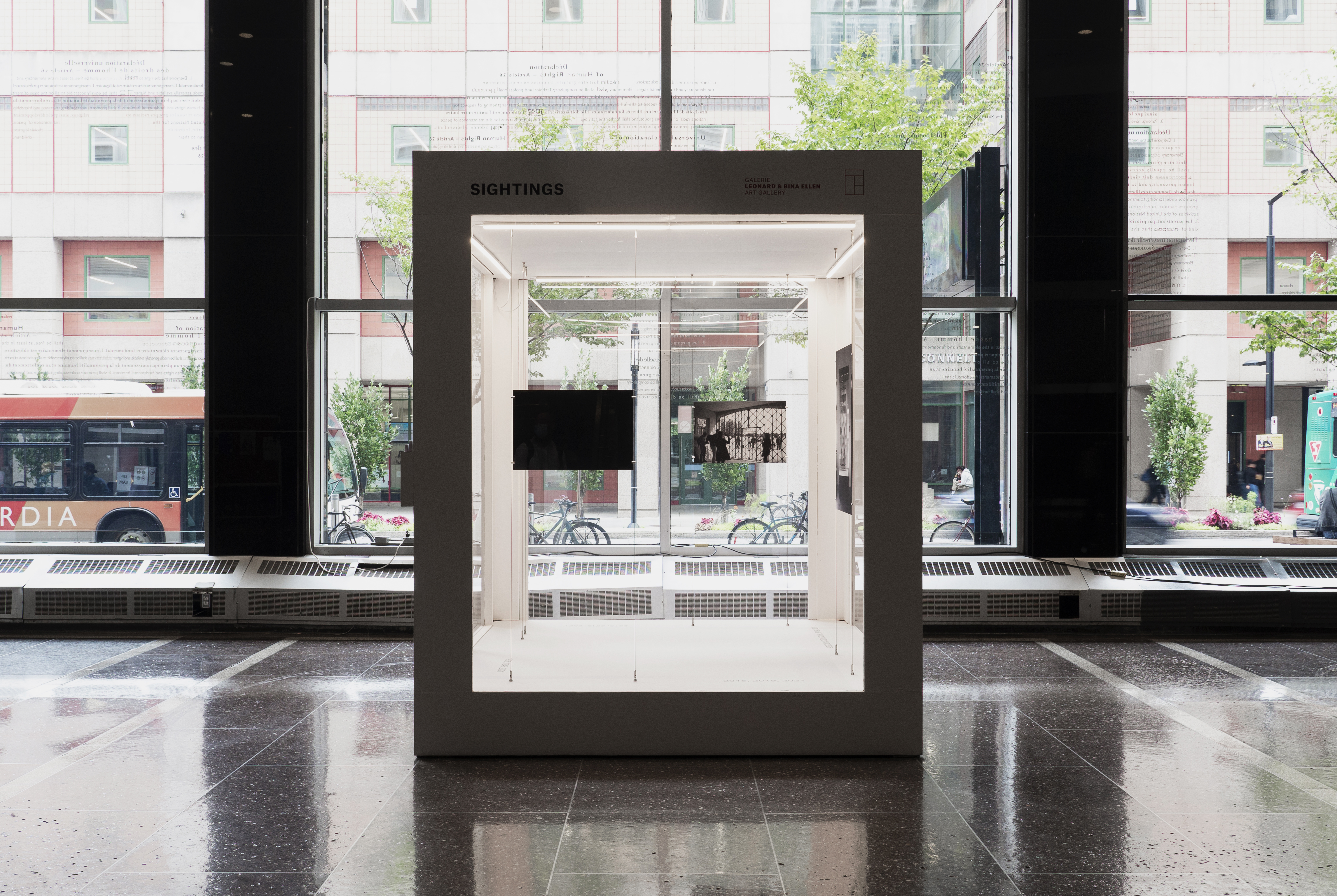 Vues d'installation / Installation views. photo : Pavel Pavlov & Emmanuelle Duret, 2021
Die KZ und die Gedenkstätte : Replica I
2021 - 2022
dans le cadre de SIGHTINGS 33
commissarié par Julia Eilers Smith
Galerie Leonard & Bina Ellen
installation photographique dans l'espace public
EXPOSITION
Die KZ und die Gedenkstätte : Replica I
propose une réflexion sur la muséification des lieux de mémoire, dans ce cas-ci, le Mémorial du camp de concentration de Dachau, en Allemagne. Par le biais de la photographie, de l'archive, du texte et du design d'exposition, le projet tente d'interroger les rapports subjectifs et éthiques que le·la visiteur·se entretient avec ce site chargé par la perte et la destruction.
Lire la suite
ÉVÈNEMENT
Présentations et discussion en galerie
17.11.21
17h
Lire la suite
Die KZ und die Gedenkstätte : Replica I

2021 - 2022
In the context of SIGHTINGS 33
Curated by Julia Eilers Smith
Leonard & Bina Ellen Gallery
Photo installation in public space
EXHIBITION
Die KZ und die Gedenkstätte: Replica I
is a reflection on the museification of remembrance sites, in this case, the Dachau Concentration Camp Memorial Site, in Germany. Through photography, archives, text, and exhibition design, the project aims to question the subjective and ethical relationships visitors have with a site that is so highly charged by loss and destruction.
Read more
EVENT
in-person presentations and discussion
11.17.21
5pm
Read more